خلیج فارس
آبان ۹, ۱۳۹۱ |
بدون هیچ تردیدی نام درست جغرافیایی آن در طول تاریخ خلیج فارس است.در اسناد به جا مانده از بسیاری از تمدن‌های گذشته اینگونه بیان شده که سرزمینهای جنوب خلیج فارس که شامل قطر، شمال عمان، امارت متحده عربی، شرق عربستان و کویت می‌شده به ایران تعلق داشته‌اند و بنابراین خلیج فارس جزو آبهای داخلی ایران به حساب می‌آمده و به همین علت یونانیان به آن سینوس پریسیکوس گفته‌اند.
چارلز بلگریو نماینده و کارگذار دولت بریتانیا در خلیج فارس، در سال ۱۹۳۵ نامه‌ای به دولت مطبوعش می‌نویسد و در آن ذکر می‌کند: «اکنون که تمام صفحات جنوبی خلیج فارس را عربی کرده‌ایم، خوب است نامش را هم عوض کنیم» ولی انگلستان که آن زمان بر سر نفت با ایران اختلاف داشت، این پیشنهاد را برای جلوگیری از تیره‌تر شدن روابط با تهران، نپذیرفت.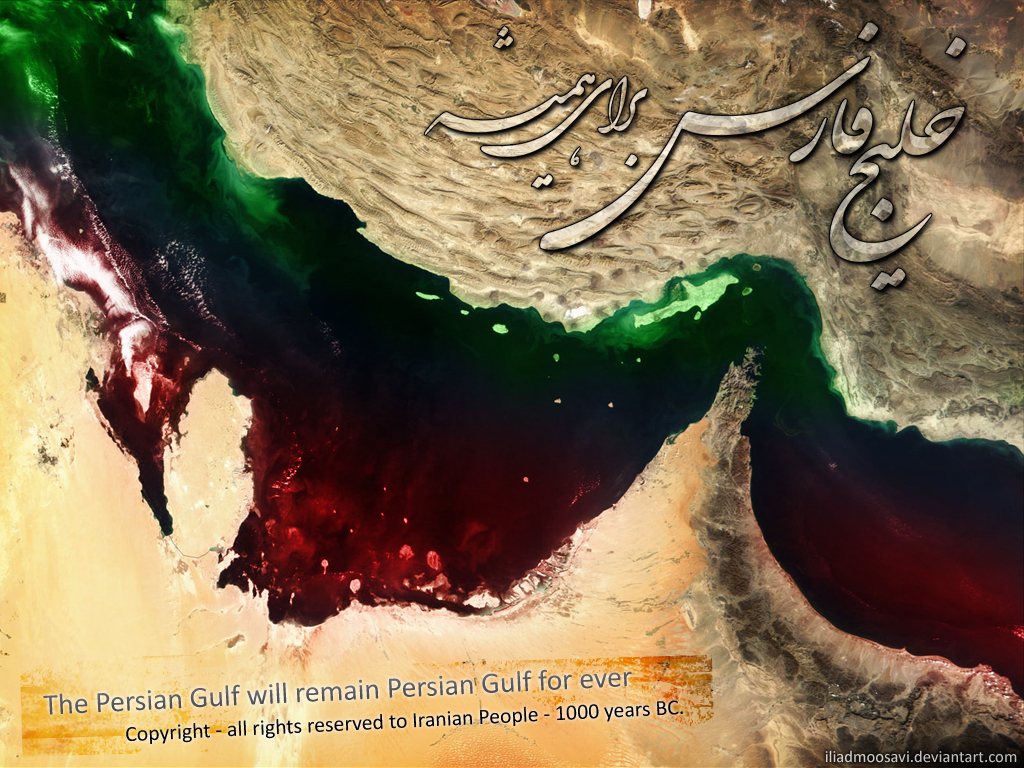 کهن‌ترین نام جغرافیایی که از خلیج فارس وجود دارد نارمَرتو (narmarratu) است که در کتیبه‌های آشوری بر جای مانده‌است و به معنای رود تلخ است. فلاویوس آریانوس در سدهٔ دوم میلادی در آثار خود خلیج فارس را پرسیکون کاای تاس که خلیج فارس معنا می‌دهد استفاده کرده‌است.
جغرافی دانان و تاریخ نگاران عرب اسلامی دوره آغازین اسلام، همچون طبری، مسعودی و یعقوبی به اتفاق در کتب خطی به جای مانده از خود اذعان دارند که تمامی نواحی خلیج پارس در دوره‌های پیش از اسلام به ایران تعلق داشته‌است. استخری در مسالک و ممالک و «ابن حوقل بغدادی» در کتاب خود «صوره العرض» که در سال ۱۹۹۳. م در لندن به زبان انگلیسی به چاپ رسید، عنوان می‌کند که: «همان طور که بارها گفته شد، دریای پارس دریایی است از اقیانوس احاطه کننده جهان که در اطراف چین از آن منشعب می‌شود؛این دریا از سرزمین‌های سند(هند) و کرمان تا فارس ادامه می‌یابد و در میان همه سرزمین‌ها به نام پارس خوانده می‌شود، زیرا پارس ا ز همه کشورها پیشرفته تر است و شاهان آن محکم ترین کنترل (حاکمیت) را در دوران کهن داشته‌اند و حتی اکنون نیز تمامی کرانه‌های دور و نزدیک این دریا و همه سرزمین‌های پارس و دیگر را تحت کنترل دارند». تا پیش از دهه ۶۰ قرن بیستم میلادی، کشورهای عربی از عبارت خلیج فارس در مکاتبات رسمی خود استفاده می‌کردند.
پاسخ استعلام از وزارت امورخارجه بریتانیا
در سال‌های اخیر و به ویژه از دههٔ شصت میلادی به این سو، نام جعلی خلیج ع.ر.ب.ی نیز در برخی منابع تحت حمایت بیشینهٔ دولت‌های عربی و گاه غیر عربی به گونه‌ای فزاینده در حال رقابت با نام خلیج فارس است، این امر خشم ایرانیان سراسر جهان را برانگیخته و باعث پدیداری نام «خلیج همیشه فارس» یا «خلیج همیشگی فارس» از سوی ایرانیان گشته‌است. تا کنون کارهایی برای مقابله با این جعلی سازی صورت گرفته از جمله صادر شدن دو رهنمود در دبیرخانه سازمان ملل متحد برای پاسداری از نام خلیج فارس یا Persian Gulf و یا برگزاری جام خلیج فارس و چندین نام گذاری و تهیهٔ نقشه و اسناد و کتب جغرافیایی با نام صحیح خلیج فارس. همچنین سازمان جغرافیایی بریتانیا و آمریکا نام خلیج فارس را سیاست رسمی کشورهای خود دانسته‌اند.
منبع : ویکی پدیا (تصحیح شده)
طراحی تصویر : ایلیاد موسوی
prestamo inmediato online
You're able to ie.trustpilot.com find a large selection of essays available on the internet, and you may also find some samples of the kinds of things that can be bought online.